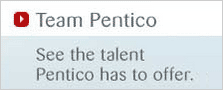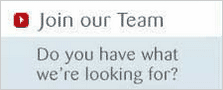 WE'RE HERE TO HELP
Client Testimonials

Commercial:
"Pentico's PM professional project management consultant supported our Launch Readiness Team, preparing timelines, resource plans and budgets. This assignment also included expert guidance in creating and maintaining our project management toolset. The Pentico PM professional was particularly adept at collating data from different sources and custom producing senior management reports. The Pentico consultant had a solid work ethic and was extremely reliable in supporting all the cross-functional groups in the U.S. and facilitated consistent updates on a monthly basis."
IT & Project management:
"The Pentico provided project consultant was extremely knowledgeable and flexible to our dynamic PM needs, not to mention the unexpected IT expertise brought to us by Pentico's consultant. The individual was able to communicate and provide PM knowledge transfer to both the end user and committee."

PM reporting requirements:
"Our group was struggling with generating consistent and robust outputs. We had outgrown the outputs that we had developed several years before and the company that had developed the application was no longer in existence. We were in a tough place, but with Pentico's professional PM consultant's technical insight and creativity, we were able to develop flexible outputs that could that were supportive and in line with our growing business. They were so well developed that we adopted them when we expanded our requirements to go global across several countries/sites."

Resource Planning:
"We hired Pentico to provide a PM consultant to design and implement global project management and resource planning methodologies. Our company started at ground zero and we co-developed our methodology with the help of Pentico which eventually supported the strategic and operational project management Clinical Development initiatives. The completed methodology was used for portfolio management, human resources capacity planning and ongoing clinical operations across seven global R&D site. Pentico also was responsible for developing the global PM tool suite. Pentico PM Consultant's knowledge of project/resource management IT capabilities was invaluable in the design phase of the project."

Clinical Development:
"With the help of Pentico's expertise, we designed and developed a Drug Development wide project management methodology which allowed for (1) the analysis of schedule and budget variance for clinical trials and regulatory submissions, (2) forecasting the human resource requirements of current and future compounds and (3) real time impact analysis on product prioritization changes."

General PM:
"We wanted to hire outside PM consulting firm to take advantage of expertise not available or in short supply in house. We also surmised that an outsider can also bring a fresh, unbiased perspective to take a look at our clinical project challenges. We chose Pentico Solutions, Inc, from an internal employee referral that had worked with them at another pharma company. In order to meet one of the unique needs of the business at hand, Pentico's consultant developed a custom application that leveraged the Microsoft Project user interface. Pentico's outstanding analytical and technical savvy was invaluable to solving our problem, the structured, hypothesis driven problem solving approach, which broke down large complex problems so that the root cause was clearly identified and the path forward could be clearly defined and executed."

Global Supply Chain:
"Our senior management wanted to bring in seasoned project management consultants with pharmaceutical experience to develop the project management methodology as well as to create, organize and manage work streams that supported the Global Supply chain projects. Pentico was brought in and hit the ground running developing project work stream templates, populated the work streams (schedules) with resource loading assignments. Using data from MS Project, the Pentico consultant was able to craft performance planning and scheduling status reports to help guide us through our supply chain bottlenecks. Pentico was also responsible for the communication piece and facilitated the role of resolving conflicts among project team members, which required them to reach out to all Project Leaders to arrange for team meetings and respective putting together the agendas, taking the meeting minutes and manage the required follow-up action items identified in those meetings."
Current placement opportunities


Copyright 2021 Pentico Solutions, Inc. Berwyn, Pennsylvania