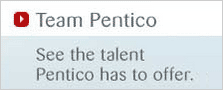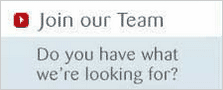 WE'RE HERE TO HELP
Join Our Team
Pentico is always looking for talented, experienced individuals to join our network of professionals.
All Pentico consultants must be trained and experienced in the various project management software programs and have a desire to work closely with clients in the strategic development and implementation of solutions.
Click here to submit your resume. Please include the job title in the message field of the form.
---
Contract Project Manager needed · Audubon, PA
Summary:
The PM will oversee the planning of the CARS (contracts and regulatory services - study start-up) aspect of Study, including:
Tracking progress of 900 sites through the process
Know key milestones and project timelines
Identify where we are lagging in the process, to then notify that additional resources are needed
QC reports, and calculate metrics
Qualifications:

2+ years of professional project management experience, preferably in a pharmaceutical and or life sciences
Bachelor's degree
PMP Certification a plus
Able to manage all levels of projects from simple to complex
Experience assembling and managing budgets including bottom up budgets
Advanced Microsoft Project and Excel ability
Professional presentation, training and client facing skills
Expressive and communicative written and verbal skills required
Creation of a project plans that cover multiple transition clinical trial studies
Tracking and reporting on progress against delivery milestones for each study and progress against agreed upon timelines
Weekly status meetings with meeting notes
Tracking and follow up of action items
Communication and efficient escalation of issues that may impact agreed upon timelines
Central point of communication for client on overall status of project
Will report into North American VP of Client Services and directly support Client Manager assigned to this initiative
Some deliverables are not as objective or measurable; these include project management coaching, facilitating discussions, communications, assisting leadership with understanding project management approaches and application. Deliverables/tasks may have to be revised, added or deleted by direction.
---
Click here to submit your resume. Please include the job title in the message field of the form.
Current placement opportunities


Copyright 2021 Pentico Solutions, Inc. Berwyn, Pennsylvania