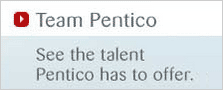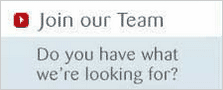 WE'RE HERE TO HELP
Company Overview
Pentico Solutions, Inc. helps organizations improve business performance through proven project management solutions.
Founded in 1997 by John P. Liano, PMP, and Nico S. Janssen, PMP, and headquartered in Berwyn, Pennsylvania, Pentico specializes in delivering project management solutions for the pharmaceutical industry. We also have a history of developing and implementing successful processes for the aerospace and defense, energy, financial, engineering, construction, and transportation industries.
Our 20+ years in the project management field has yielded us a network of proven project management professionals, providing us the flexibility to quickly and effectively address the smallest and largest, simplest and most complex project portfolios.
OUR MISSION
Our mission is to provide experienced project management professionals who deliver tailored project management solutions that increases efficiencies, maximize resources, and enhance informed decision-making throughout the life cycle of the project.
Click here to see how Pentico's solutions can help you with your project management needs.
Current placement opportunities


Copyright 2021 Pentico Solutions, Inc. Berwyn, Pennsylvania