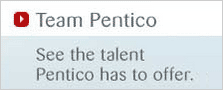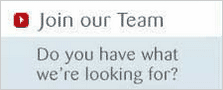 WE'RE HERE TO HELP
Case Studies - Clinical Development
Pentico's clinical development solutions have included:
Managing international data management resources that support corporate-wide drug development clinical trial portfolios
Developing country-specific algorithms to predict clinical trial manpower requirements
Managing resource forecasting and analyzing supply and demand data for project teams and skills centers
Providing risk management assistance
Establishing opportunity and contingency plans for new projects
Updating PM Principles and Methodologies
Challenge
An understaffed clinical operations project office in a major pharmaceutical company needed to update and incorporate project management principles and methodologies.
Solution
A Pentico consultant quickly learned the company environment and helped the project office prepare for a quarterly review. The consultant documented internal procedures, initiated testing during development, and also mentored another project manager who was preparing for a more technical position.
Results
The incorporation of project management methodologies, best practices, and process documentation created more buy-in from clinical teams on the usage and importance of project management procedures and documents.
Current placement opportunities


Copyright 2021 Pentico Solutions, Inc. Berwyn, Pennsylvania