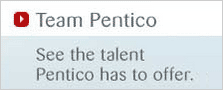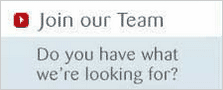 WE'RE HERE TO HELP
Case Studies - Commerical Launch
Pentico's commerical launch solutions have included:
Supporting all components of major commercial launches
Assisting in design of external and internal post-launch communications plans
Developing master milestone and project schedules
Performing risk assessment exercises
Conducting status meetings, change control meetings, readiness review meetings, and action assignment meetings
Commercial Launch Case Study
Challenge
A biopharmaceutical company which had not launched a new product in over ten years found themselves simultaneously launching two significant new products.
Solution
Pentico provided an experienced launch manager for each product. The two Pentico managers worked closely to assure launch project structuring, planning, status reporting, risk management, and information sharing were done as similarly as possible since many of the same people were supporting both launches. Pentico ensured all participants—development, regulatory, commercial teams, medical affairs, supply chain, and external providers—were included as part of a truly integrated launch team.
Results
One of the products was approved exactly per the PDUFA timeline; the sales launch meeting and the first written script were both completed within 72 hours of approval. FDA approval of the second product was delayed due to additional information requests, but this product was also launched within 72 hours after approval. Sound management and control of commercial activities resulted in initial sales for both products that significantly exceeded targets.
Current placement opportunities


Copyright 2021 Pentico Solutions, Inc. Berwyn, Pennsylvania