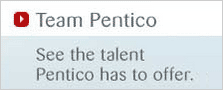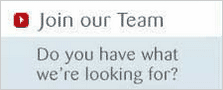 WE'RE HERE TO HELP
Case Studies - Human Resources
Pentico's human resources solutions have included:
Performing program management for HR teams after pharmaceutical company mergers
Working with HR management teams to coordinate planning, scheduling, resourcing, budgeting, and risk assessment for the development and implementation of new compensation structures, benefits, work environments, and learning/development programs
Enhancing efficiency and effectiveness of HR groups by focusing on planning, process improvement, performance metrics, and project management
Developing and implementing company HR Scorecards based on the Balanced Scorecard approach, linking HR objectives to strategic business objectives
Creating HR project management methodologies, tools, and best practices
Pentico Consultant Brought in to Provide PM Support for Redesign Effort
Challenge
A major pharmaceutical company was restructuring all of its HR programs and processes after a merger. The entire HR approach to benefits, compensation, work environment, learning, and development, along with the HR organization, was being redesigned. This was a major capital expenditure associated with the merger.
Solution
A Pentico consultant was brought in to provide program management support for the redesign effort. Programs, processes, and organization design were defined, planned, and managed. Each initiative was clearly defined, scheduled, budgeted, assessed for risk, and prioritized. Daily monitoring of status and forecasting of outcomes were performed, analyzed, summarized, and reported to executive leadership.
Results
The HR redesign effort was performed within the budgetary and time constraints established by executive leadership. HR organizational structures were modified, processes were established within the HR group for managing projects and initiatives, and HR team members were educated on the concepts of program management. Program management has been instilled as part of the HR team's tool kit.
Current placement opportunities


Copyright 2021 Pentico Solutions, Inc. Berwyn, Pennsylvania