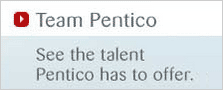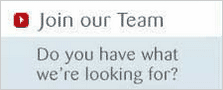 WE'RE HERE TO HELP
Case Studies - Information Technology
Pentico's information technology solutions have included:
Configuring and implementing validated and non-validated systems for various business areas
Creating disaster recovery plans to re-establish enterprise-wide data
Conducting risk management analyses with mitigation strategies
Assisting in the implementation of project management software application systems
Training internal business analysts on adapting project management methodologies
Developing project plans, allocating resources, monitoring activities, tracking milestones, managing scope, and reporting accomplishments
IT Implementation 1 Year Behind Schedule
Challenge
An IT implementation for a major vaccine company was running more than 1 year behind schedule. The team had only 1 year to implement a validated system that was believed to require 18 months. A highly over-priced vendor offered very limited budget control.
Solution
A Pentico consultant reinitiated the project and planned the strategy, approach, timelines, resources, and budget. A kick-off meeting with key decision makers and other stakeholders created the confidence and buy-in to support the project through to its completion. A on e-page milestone tracking sheet provided immediate actions to keep the team focused and on track. After several attempts at negotiation with the vendor, Pentico acquired an independent consultant who provided system expertise at a fraction of the cost and time.
Results
The system was validated and delivered on time and well within budget expectations. The system was stable and tested in an OQ with all issues resolved within 2 weeks using only three testers. The team, formerly perceived as underproductive, was now viewed as fully capable. The client quickly expressed complete satisfaction with the results.
Current placement opportunities


Copyright 2021 Pentico Solutions, Inc. Berwyn, Pennsylvania