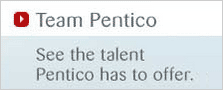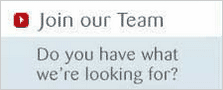 WE'RE HERE TO HELP
Case Studies - Regulatory
Pentico's regulatory solutions have included:
Assisting in the planning and management of regulatory defense activities
Assisting in the creation of work plans to support NDA submissions
Developing project management plans, risk assesments, project resource analyses, and management reporting
Identifying and implementing process improvement methods
Streamlined Pharmaceutical Drug Submission
Challenge
A large pharmaceutical company was working toward the submission of a new drug application for a major new cardiovascular drug. An already tight schedule needed to be reduced by 5 weeks to meet the target submission date.
Solution
A Pentico consultant established master milestones for the campaign, developed and maintained the project schedule, and created detailed work plans for the skill c enters which provided critical resources to the final phase of the submission. Pentico facilitated project team meetings, organized meetings for the critical skill centers, and provided weekly status reports and plan updates.
Results
The new drug application was submitted to the FDA 3 days ahead of the target date. The drug was approved by the FDA and market share has been growing rapidly since approval.
Current placement opportunities


Copyright 2021 Pentico Solutions, Inc. Berwyn, Pennsylvania