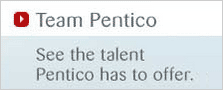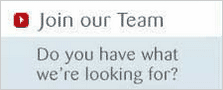 WE'RE HERE TO HELP
Case Studies - Sales
Pentico's sales solutions have included:
Developing and implementing sales organization realignment initiatives
Creating singular framework for all aspects of managerial control and sales performance reporting
Directing sales force effectiveness projects
Creating simplified internal project management processes and reporting methodologies
Reducing Volume of Communications Improving Work/Life Balance
Challenge
A major pharmaceutical company greatly desired to modulate and reduce the volume of communications being disseminated to field sales staff to allow increased time on territory and improve work/life balance. A high-visibility initiative for this purpose was underway but was falling behind schedule and not meeting expectations.
Solution
A Pentico consultant quickly instituted a project management process, baselined the project, and established clear lines of accountability.
Results
The project was completed exactly per the project plan; the results of the effort had a quick and positive effect on field sales staff workload. The project management process created by Pentico was adopted by the department as standard operating procedure on all similar projects. The project has also spurred the funding of additional related follow-on initiatives.
Current placement opportunities


Copyright 2021 Pentico Solutions, Inc. Berwyn, Pennsylvania