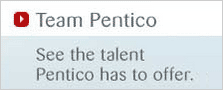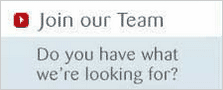 WE'RE HERE TO HELP
Case Studies - Supply Chain
Pentico's supply chain solutions have included:
Implementation of MSP server
Hands-on project management:

technology transfers to and between CMOs in US, EU, and Japan
new product launches and launches into new markets
product improvement

Process definition

project management and resource planning
global product serialization
integration of new corporate acquisitions
new product development

Preparation of process documentation
Planning and provisioning for Clinical Trial Materials
Planning and execution of Change Controls
Portfolio management, development of LRP and AOP, and cost tracking
Supply Chain Case Study
Challenge
A worldwide pharmaceutical supply chain organization was attempting to execute over 100 projects of every conceivable type within numerous departments. There was no prioritization, no means of tracking progress, no common planning approach, and no insight into levels of demand for competing resources.
Solution
A small Pentico team was called in to bring the situation under control. Using a phased approach, they inventoried all projects and quickly created high-level milestone plans in the Project Server environment. They next created detail plans for the most critical projects and initiated monthly status tracking and reporting. The company began hiring permanent project managers, and by month 18 the Pentico/company team had implemented meaningful planning, tracking, and departmental resource estimating for all projects.
Results
The Pentico team disbanded after 36 months, leaving behind an efficient, effective, and reliable project management system. Over that period, dozens of supply chain projects were successfully concluded: launch dates were met in every case, and timely completion of challenging manufacturing transfers assured drug supply continuity. Most importantly: managers across the organization now have reliable and objective information to support sound decision-making.
Current placement opportunities


Copyright 2021 Pentico Solutions, Inc. Berwyn, Pennsylvania